Toronto eSchool offers one of Canada's most effective private online learning programs for high school students across the globe. Toronto eSchool is fully inspected by the Ministry of Education. BSID # 886520. TorontoeSchool courses lead to the Ontario Secondary School Diploma (OSSD) which is recognized and accepted for entrance into all Canadian, American, and international universities.
Toronto eSchool recognizes a wide range of educational credits from around the world. Students seeking to obtain their OSSD for entrance into a college or university program can have their existing high school credits evaluated and may receive Ontario equivalent credits. We help students access quality education without leaving their family, friends and local culture. High school students at Toronto eSchool have the opportunity to share a virtual classroom and study with other students across the globe.
Toronto eSchool is an excellent choice for the international student, providing high quality educational instruction and support . Our online teachers monitor the progress of each student through regular feedback and guided assessment.
Part-Time Students:
Take 1 course or a few online courses in your home country. Students can complete online courses around their own schedules without affecting their regular high school study.
Full-Time Students:
Choice of completing OSSD from home OR at our Toronto campus.
Part-Time Studies Turning Into Full-Time Studies:
Start earning the OSSD in your home country part-time. Finish your last 6 months or last year with us at our Toronto campus full-time. See information regarding N+1/N+6 International Program below.
All Full-time Students:
Receive support from our Student Services Department for student care & wellbeing, academic counseling and learning support.
Can combine various tutoring packages with their studies to maximize results.
Full-time Students Attending Our Campus Also Receive:
Same services as local students.
PLUS
Specialized support for international students.
Intensive English language support.

Registration is simple and requires only a few documents.
Please refer to this document for details: International Student Application Procedures and International Student Application Form.
Please contact us for more information on how to register: admin@torontoeschool.com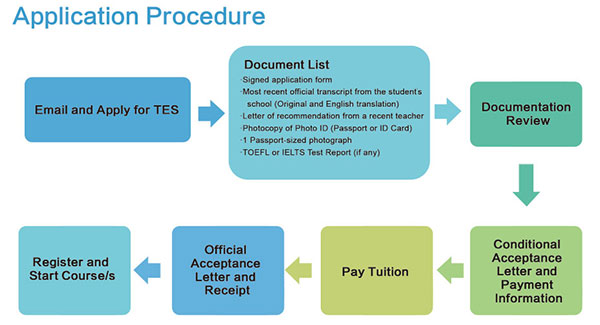 How Can I Pay