Get High School Credits Earn Your OSSD Online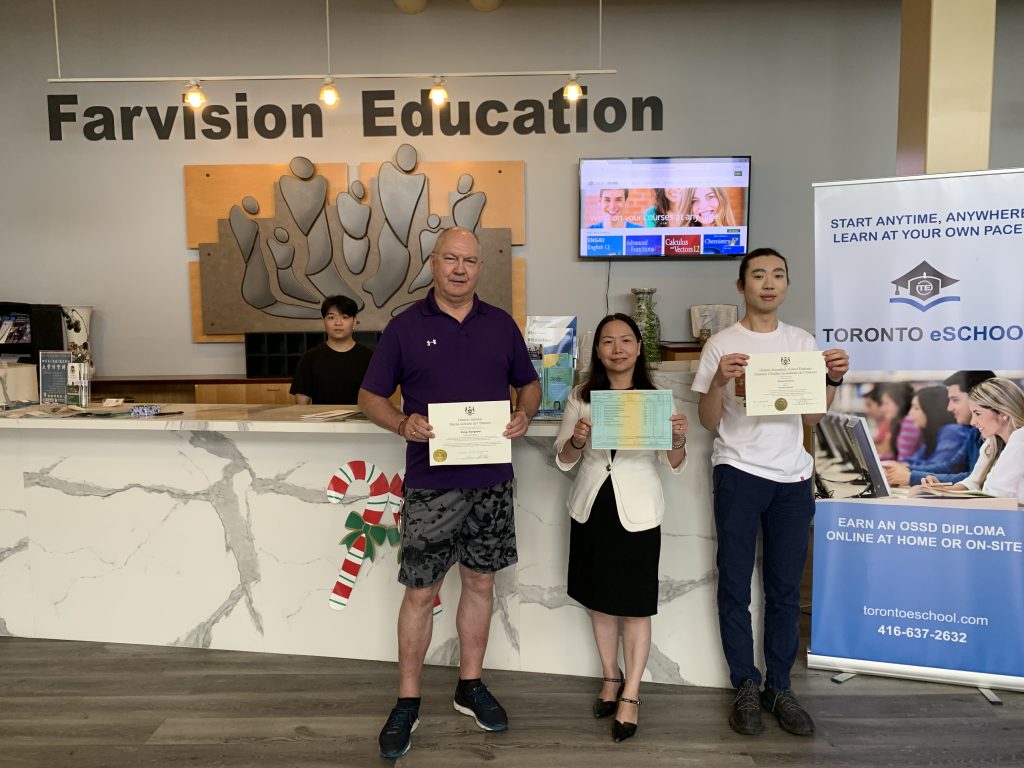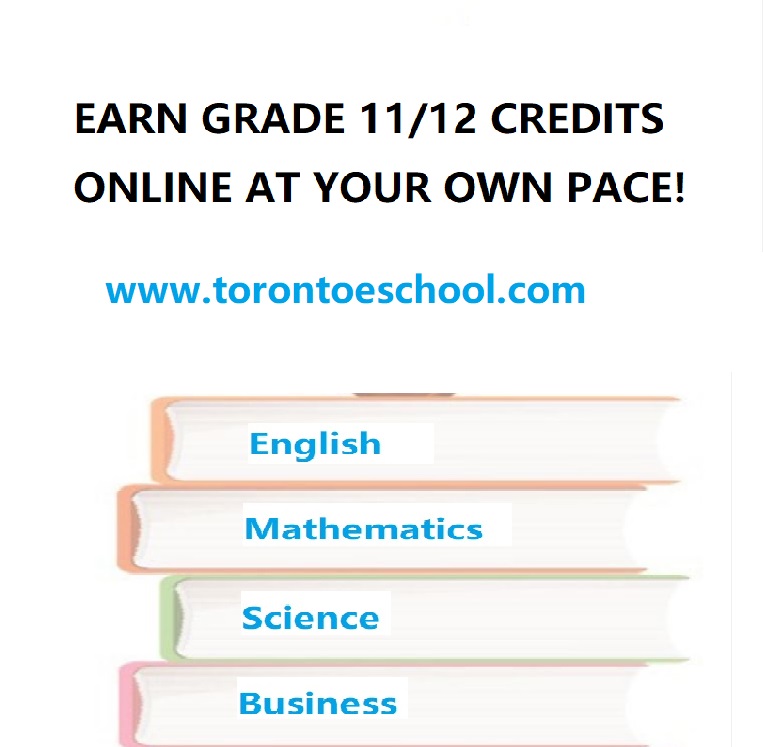 Are you worried about your day school marks in grade 11/12 courses?
You do not have to wait until you complete the course at your home school. You can start/upgrade your courses online if you feel the current mark is not good enough.
To be a full time student to earn your OSSD from Toronto eSchool, you only need to register 3 courses with TES.
Learn more:  https://ossd.torontoeschool.com/
Grade 12 Courses
English:
ENG4C English 12 College Preparation
ENG4U English 12
OLC4O – Ontario Secondary School Literacy Course
Math:
MAP4C Foundations for College Mathematics Grade 12
MCV4U Calculus and Vectors 12
MHF4U Advanced Functions 12
MDM4U Mathematics of Data Management 12
Science:
SBI4U Biology 12
SCH4U Chemistry 12
SPH4U Physics 12
ICS4U Computer Science 12
Business:
BOH4M Business Leadership Grade 12
BBB4M International Business Fundamentals
BAT4M Financial Accounting Principles
HSB4U – Challenge and Change in Society 12
ESL:
ESLEO English as a Second Language Level 5
ESLDO English as a Second Language Level 4
ESLCO English as a Second Language, Level 3