McMaster University Application Workshop – October 23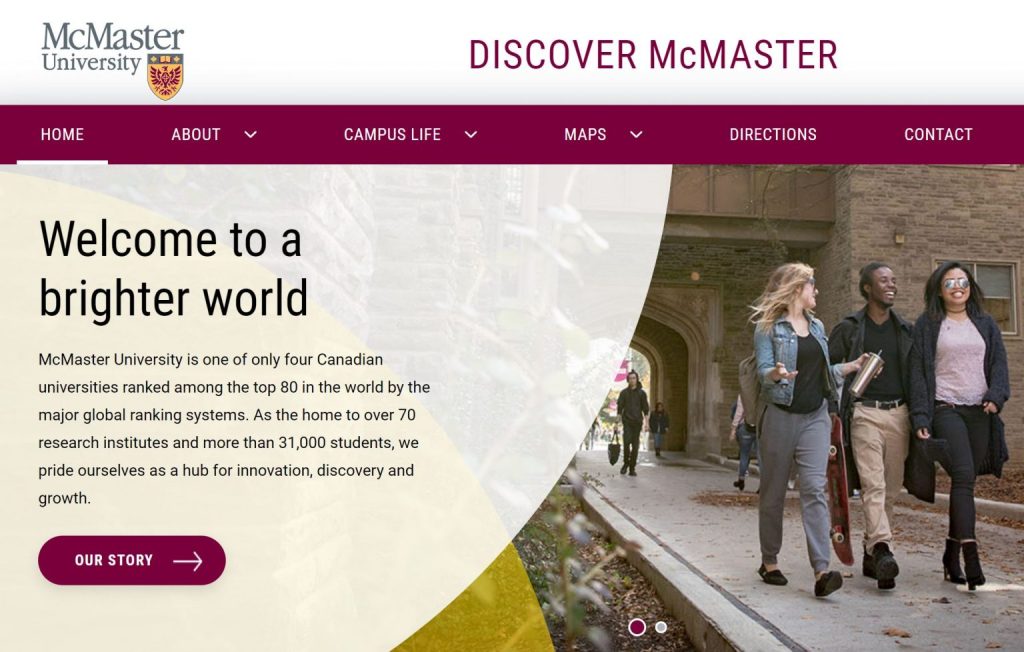 McMaster University Application Workshop – October 23
POSTED ON  BY TORONTO ESCHOOL
McMaster University Application Workshop :
Date: October 23, 2021
Time: Saturday 9:00 AM Toronto time
Join us and engage with the admission recruiters from McMaster University. Meet with them online and ask one-on-one questions. All students and parents are welcome!
McMaster University is one of the top 6 Public universities in Ontario, Canada. It is ranked #140 in QS Global World Rankings 2022.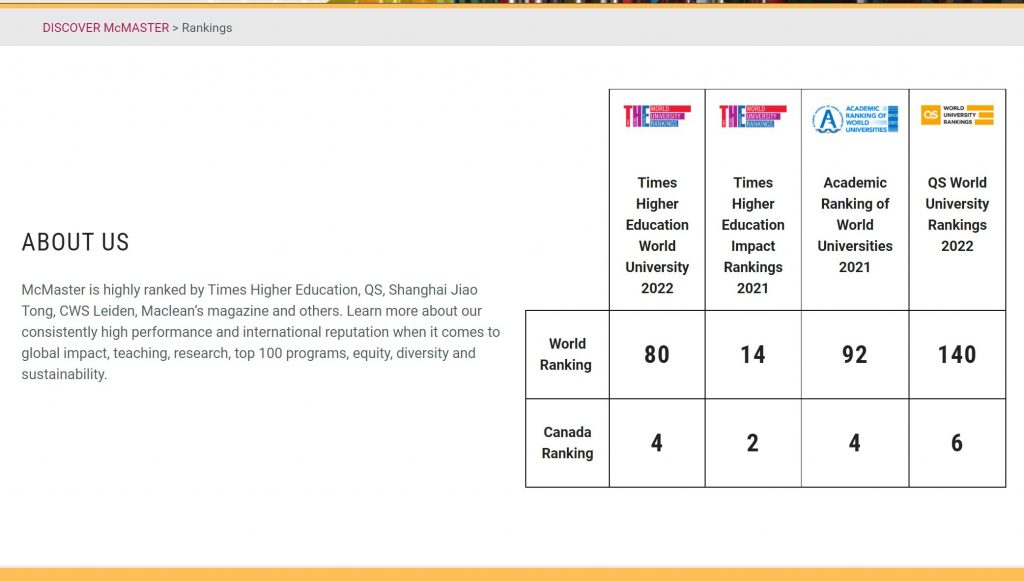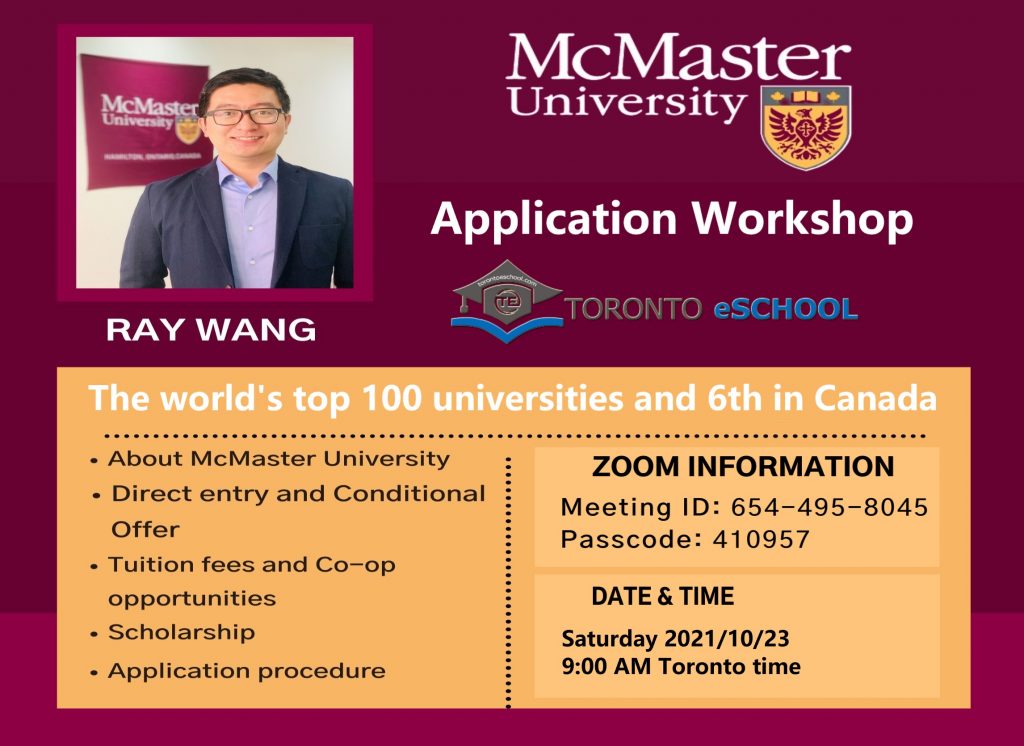 McMaster University 麦克马斯特大学申请讲座回放:
麦克马斯特大学申请讲座 (1)
麦克马斯特大学申请讲座 (2)