Ministry of Education Updates – More Ontario Schools Reopen to In-Person Learning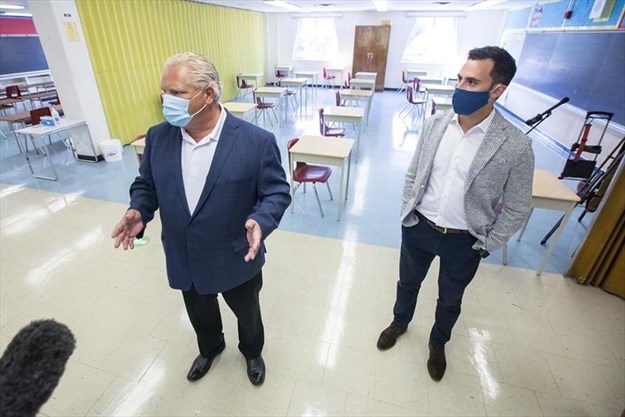 Thank you for your continued support for students, families and staff.
As you are aware, schools in the seven Northern Public Health Units (PHUs), as well as eleven southern PHUs, have been permitted to reopen for in-person learning.
Based on the most recent data and advice from the Chief Medical Officer of Health, elementary and secondary schools in all remaining PHUs across Ontario will be permitted to resume in-person instruction on Monday February 8, 2021, with the exception of schools in Toronto Public Health, Peel Public Health and York Region Public Health, who will be permitted to resume in-person instruction on Tuesday February 16, 2021. See Appendix A for a list of PHUs and their reopening dates.
Private schools are required to align with the direction provided for the PHU in which their school is located and should continue to follow direction provided by their local PHU. Before and after school programs will reopen in alignment with the return to in-person learning in their PHUs. The provision of emergency child care for school-aged children will end on the last business day before the return to in-person learning.
Private schools are encouraged to continue to monitor and adhere to broader provincial direction on workplace guidance.
On January 12, 2021, we announced the provision of additional health and safety measures to support the return to in-person learning, including masking for Grades 1-3 and outdoors where physical distancing cannot be maintained, enhanced screening protocols, and discouraging students from congregating. Private schools should adopt these measures and continue to reinforce and communicate the importance of these measures to students, staff and parents/guardians. See Appendix B for a summary of health and safety guidance for schools, staff and students.
Thank you for your ongoing partnership as we continue to ensure the safety of students and staff in this unprecedented school year.
Sincerely,
Jeff Butler
Assistant Deputy Minister