Toronto eSchool Christmas Party 2018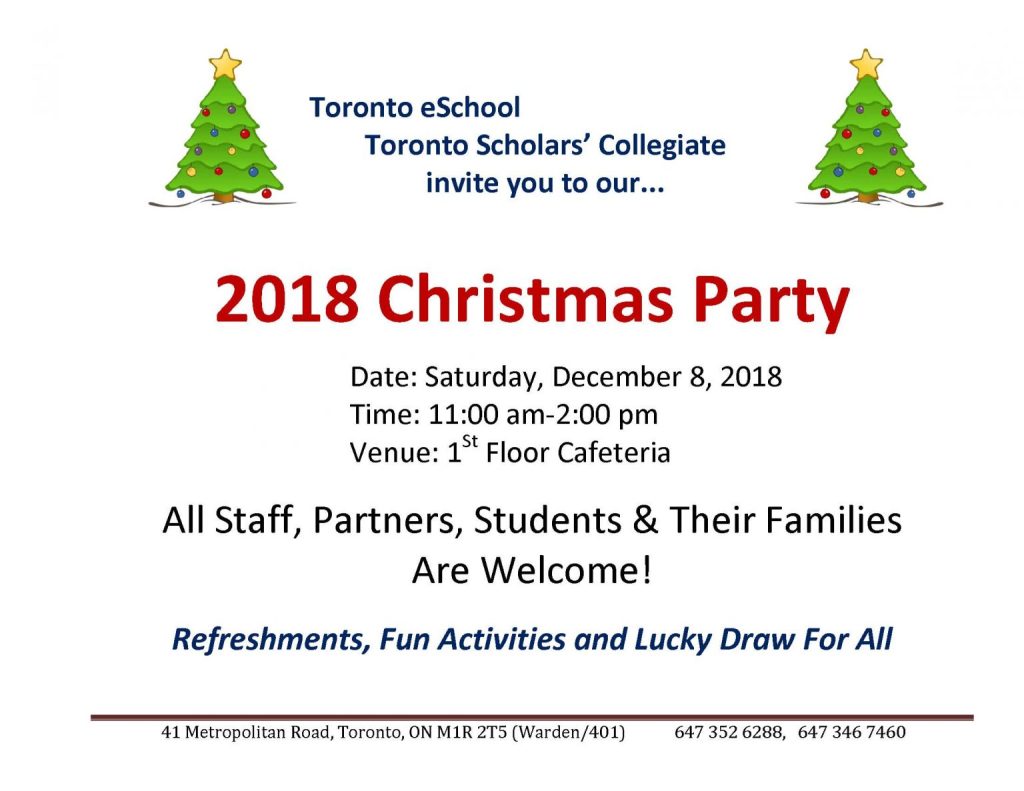 Dear All,
We would like to invite you and your families to join us on December 8, 2018 for our
annual Christmas/Holiday party. We are extending an invitation to our staff, students
partners and their families as well. This is a chance for us to come together as a
community, celebrate and get to know each other better in the process.

We will be providing refreshments and will have some games and fun activities
suitable for all ages. There are also prizes, including a 1st Place raffle prize of a 32G IPAD!

Please see the attached flyer for more information. We would love to have you join us!
All the best to you and your families this holiday season! Thanks for all your hard work!