Welcome Back to Online High School – 100% COVID-19 Free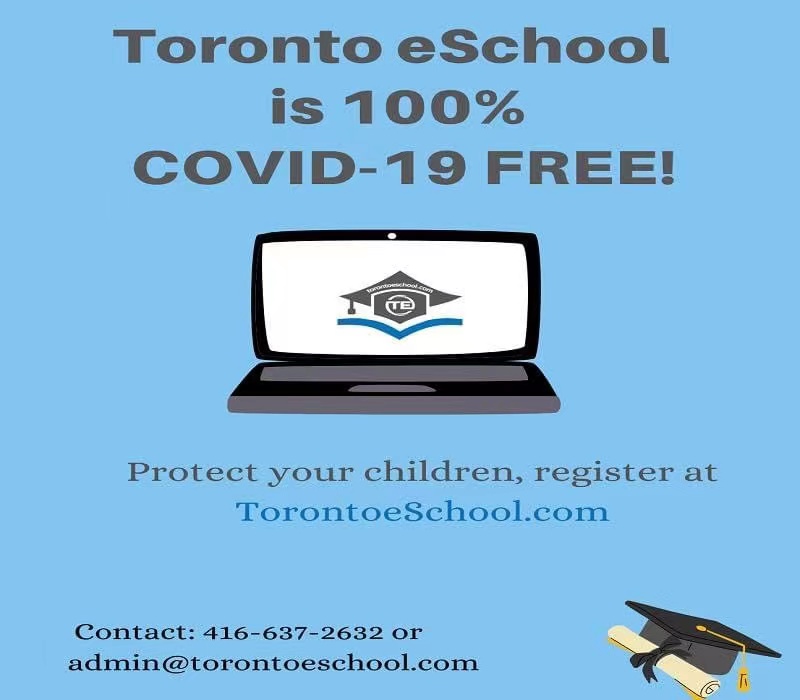 Are you worried about going back to school in September 2021 due to COVID-19 ?
If you are looking for online courses to study at your own pace and not real-time teaching classes, Toronto eSchool is an alternative for you.
Toronto eSchool is a premier online high school situated in Toronto and is fully inspected and approved to grant the Ontario Secondary School Diploma by the Ministry of Education (BSID# 886520). Our school aims at helping students achieve excellence in education and prepare students for university admissions.