Welcome Back to School 2020-2021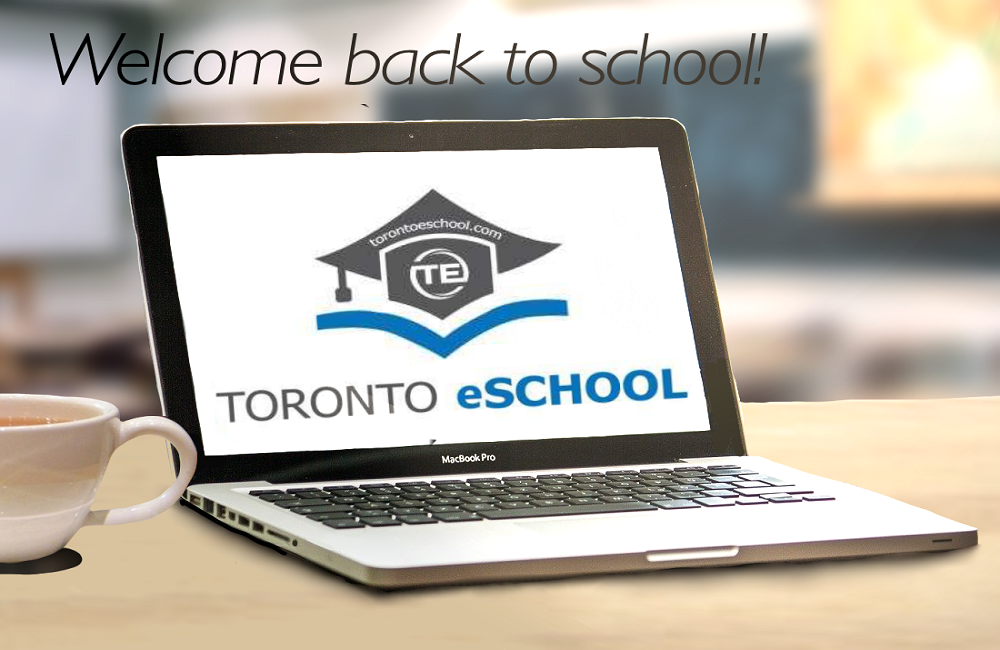 Welcome back to School 2020-2021.
Toronto eSchool is an alternative for you, if you are looking for online high school courses to study at your own pace and not real-time teaching classes.
Toronto eSchool is a premier online high school situated in Toronto and is fully inspected and approved to grant the Ontario Secondary School Diploma by the Ministry of Education (BSID# 886520). Our school aims at helping students achieve excellence in education and prepare students for university admissions.
Toronto eSchool uses an asynchronous model, which means students can enroll and begin courses any time during the school year and work at their own pace in completing the courses entirely online. Toronto eSchool accepts both full-time and part-time students and forwards marks to OUAC for any students applying to post-secondary institutions.