Upgrade Your Top U/M Courses to Get into University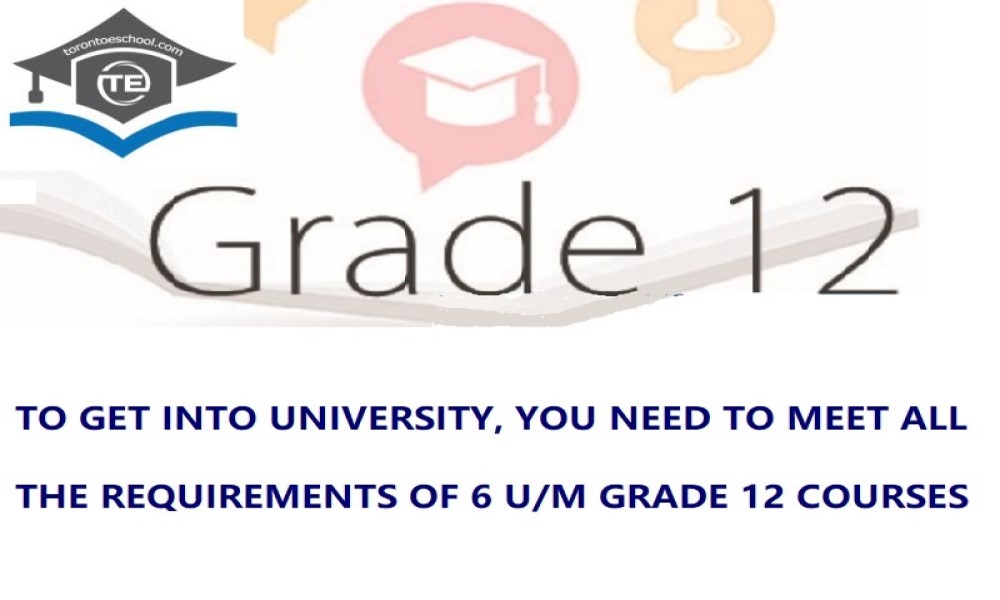 In case you need to prepare for University admissions, it is the time to start/upgrade your grade 12 courses online at Toronto eSchool, studying at your own pace anytime, anywhere.
Get your second-semester mid-term grades and interim grades for full-year courses before target date on May 5th, 2020.

Send all your remaining final grades before deadline on July 13, 2020.

#ENG4U #MHF4U #MCV4U #SPH4U #SCH4U #SBI4U #BOH4M #BBB4M #BAT4M and more …
Grade 12 Courses
All Courses are available for enrolment
To register, you will need to
(1) Create your account to Register ( If you already have an account, please go to step 2 )
(2) Login, and then choose your course
(3) Choose your payment method.
After you submit your account information, you will receive an email confirmation of registration and login/password. You will then be prompted for a payment option -PayPal, Visa or Mastercard.
Registration